New
plant-based products
for your restaurant
✓ Fantastic taste
✓ Made in Finland
✓ Dairy-, gluten- and soy-free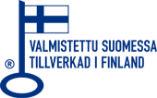 A BETTER OPTION
After hundreds of tests and five years of work, Tasty is finally here. A delicious plant-based burger patty that your customers will love.
100%
TASTY
GET MORE CUSTOMERS
Tasty is a delicious product that attracts people who like to eat at restaurants. With Tasty on the menu, you can increase the average ticket size and get more repeat customers.
MAKE A DIFFERENCE
Plant-based products use fewer resources and produce fewer emissions
AVOID EXTRA WORK
The Tasty products are conveniently stored in the freezer and easy to prepare and serve
LAUNCH OFFER FOR RESTAURANTS
TRY TASTY COMPLETELY FREE!
Fill out the form below, and we'll send your restaurant a free test kit with 28 Tasty Burger Patties
Please note that the offer is limited. Order your kit today!
Questions? Contact us!
QUESTIONS AND ANSWERS
Is Tasty a good fit for my restaurant?
If you serve meat or other plant-based patties, you can easily add Tasty to your menu
What are the ingredients
You can find information on the ingredients and nutritional content here
Where can I buy it?
Our products can be bought via Kespro, Wihuri, Heinon Tukku and Patu
How can I contact you?
You can find our contact information here.